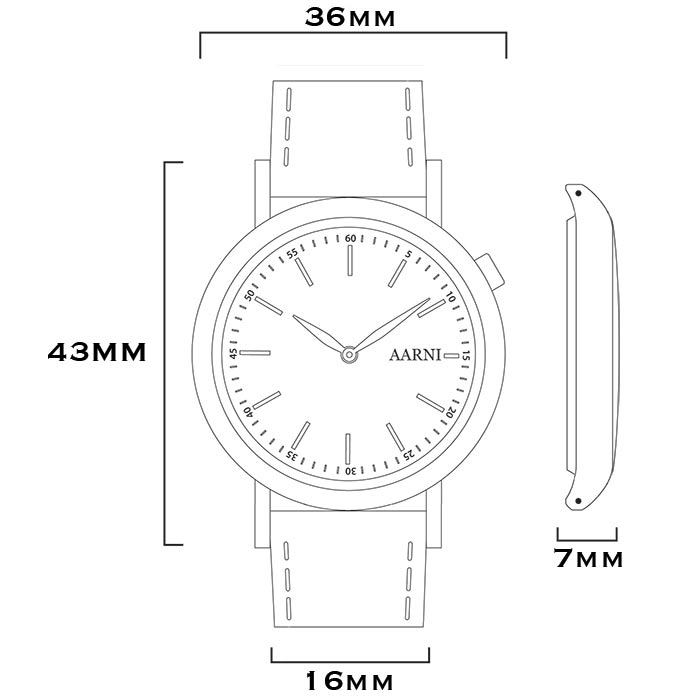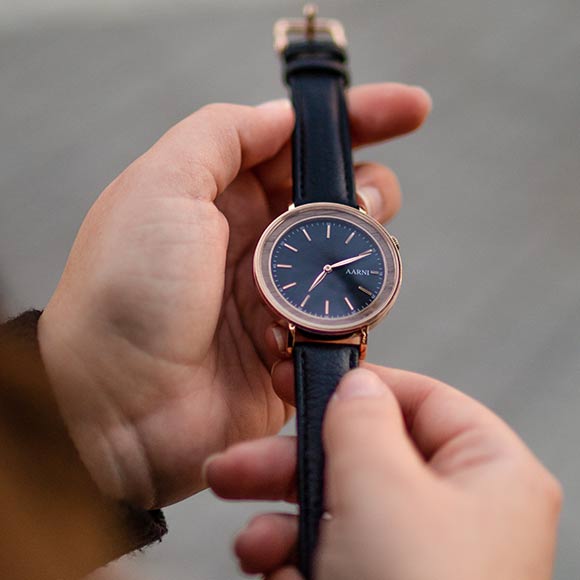 Velvety soft elk leather.
The band of the Aurora watch is made of unique Finnish elk leather. Exquisitely soft elk leather is an exceptional combination of durability and looks. Its velvety surface feels luxurious against your wrist.
Elk hides are only a byproduct of the hunting. In fact, there has not been much use for hides so far. This means that not a single elk is hunted for its hide. Ecological and durable elk leather is a brilliant choice for the watch band.
Walnut - A Dash of Luxury.
The black dial is surrounded by a dark brown walnut frame. The lush grain pattern and dark chocolate color give walnut wood a royal feel: no wonder it is desired material in the dashboards of luxury cars.
The enchantingly dark brown color combines with beautifully undulating grain patterns, taking one far beyond the everyday. Walnut is the choice of the quality-conscious.
What our customers say about us
Customer Reviews
Write a Review
Ask a Question
Terve! A very elegant and beautiful watch ! Love the combination of steel, olive tree and the red bottom! And of course the very soft elk strap! The red colour changes with the light, a wonderful detail! I absolutely love this watch, a perfect combination of materials and colours! Very fast deliverance! This is my second AARNI watch- I am also thrilled by the Aurora birch watch! My compliments to AARNI :)! Kiitos
Order the beautiful Aurora Watch today. We offer a 100% Satisfaction Guarantee for our products. If you are not completely satisfied with the product, you can return it and we will refund your hard-earned money back as soon as possible. 
Free Shipping
100-Day Money-Back Guarantee
3-Year Warranty
YOU MAY ALSO LIKE