Linden from Mechelininkatu - a piece of Helsinki history.
Every tree has a history and stories that we should listen and remember. When a significant city tree needs to be removed, its story doesn't necessary end there. The last chapter begins - as Aarni Watch. 
We are proud to introduce the Limited Edition that is made of much-talked-about lindens from Mechelininkatu, Helsinki. The watches are available for all and especially for them who have a special relation to Mechelininkatu. 
A Watch that has the story to tell.
Linden has a beautiful light color and straight grains. It is also popular wood material among carpenters due to its homogeneous and durable features. 
Light colored linden wood is paired with the black dial. Red color for the second pointer is carefully chosen to match the red bricks on Mechelininkatu buildings. It's all about the details.
This watch has a truly unique story to be told. Don't be shy to share it.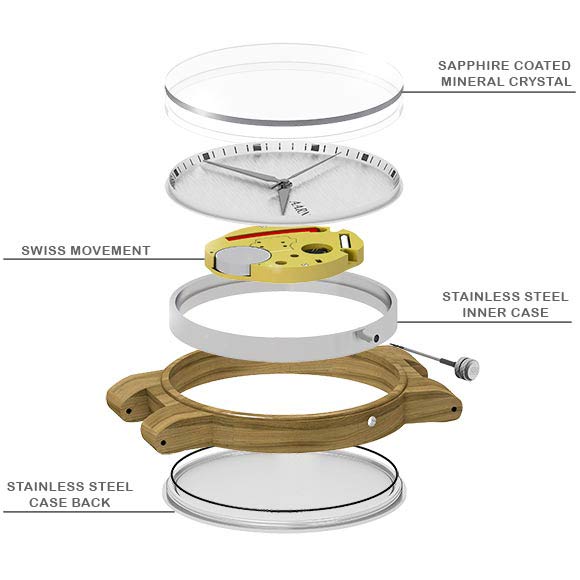 Innovative Structure.
Enjoy your watch in all situations. The wooden shell conceals a precisely worked stainless steel case. The rotating back cover seals the structure and protects the movement from dust and water. You can carry out your daily chores with no worries.
The sapphire-coated mineral crystal glass is attached directly to the steel body. The sapphire coating makes the glass virtually scratch-free, while the mineral crystal glass ensures great shockproofing. A similar glass is also used in diving watches due to its excellent properties.
What our customers say about us
YOU MAY ALSO LIKE