Aarni Crossbody Bag
Material: Full Grain Finnish Elk leather – Click here and read more.
Size: Width 24,5cm, Height 15,5cm, Depth 6,5cm
Adjustable strap: Length 80-140cm, Width 3,8cm
Strap material: Fabric (cotton-polyester). You can order a compatible leather strap here.
Interior: 1 pocket with zipper, 4 card slots, 1 large open pocket
Lining color: Champagne
Color of metal parts: Gold or silver
RFID Blocking: Yes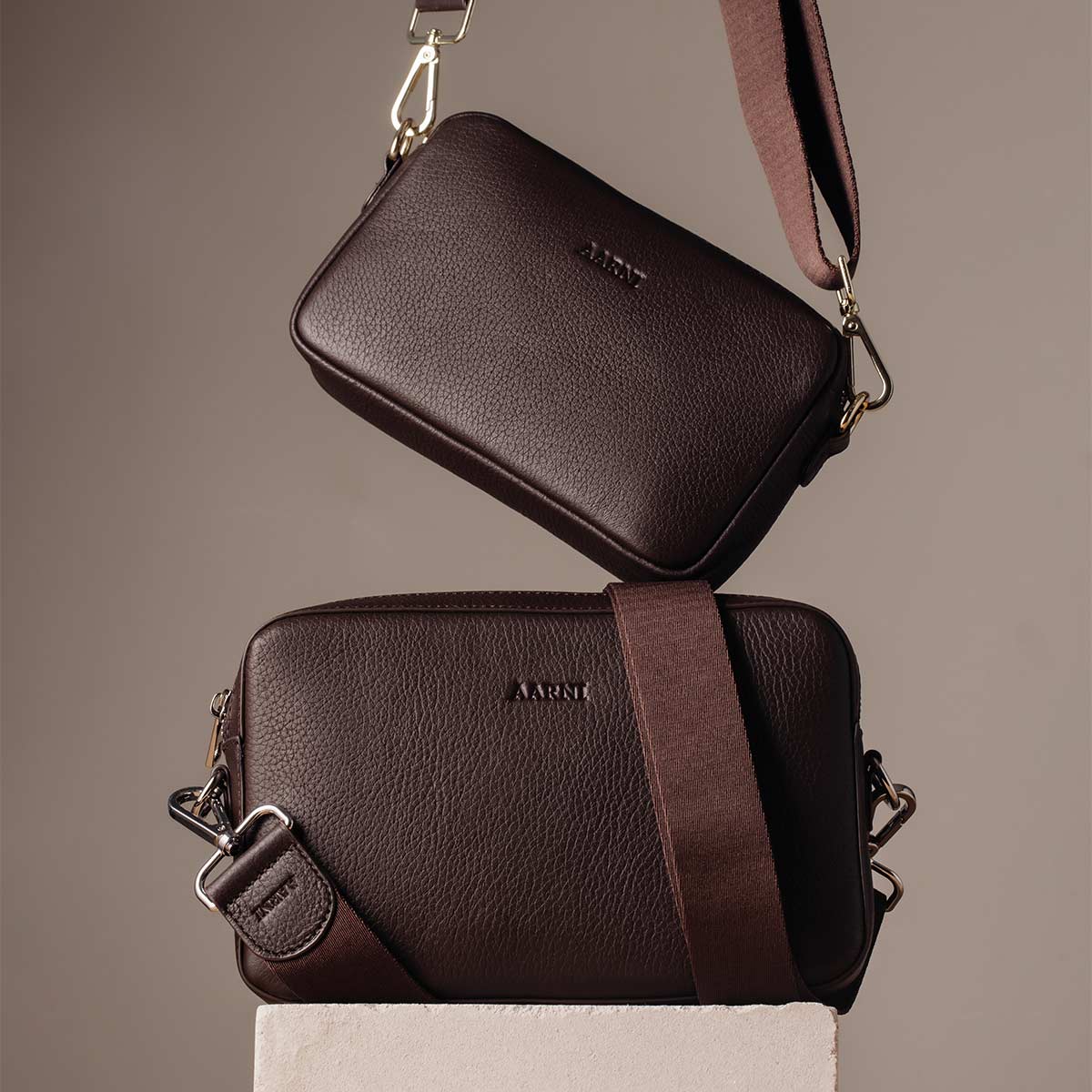 VELVETY SOFT ELK LEATHER
Exquisitely soft elk leather is an exceptional combination of durability and looks. Its velvety surface feels luxurious in everyday use. The beautiful natural grain texture adds a fine touch to the look.
The elk is an untamed animal living in the Northern forests. Each hide showcases a unique grain and texture, creating an exotic masterpiece. Elk leather is a sustainable natural material, which you can wear with great dignity. Elks are only hunted to control the population, never for their hide.
WHAT FITS INTO THE LARGE CROSSBODY BAG?
YOU MAY ALSO LIKE