Getting prescription sunglasses? There is no denying that nothing beats wooden frames when it comes to how light and warm they feel. Wooden frames are comfortable and our models are guaranteed to look styling for years to come.
Prescription sunglasses
Wooden frames won't get hot and sweaty or cold when the weather does, so they are perfect as sunglasses or eyewear.
You can get your prescription lenses put in your Aarni frame at any optician. Optician Tuula Boren has made sure that all Aarni frames are suitable for prescription lenses. The carbon fiber layer laminated between wood layers provides durability and ensures that the frame withstands lens replacement. Should your glasses get damaged during lens replacement, we will provide you with new frames.
Experience the world in high definition
There is no need to squint. You can get prescription lenses put in any model of Aarni sunglasses at your local optician.
How to get prescription lenses:
Choose your favorite model from our collection of sunglasses.
Visit your local optician to get replacement lenses for your frames. If you live in the Helsinki metropolitan area, you can visit Optiicat https://optiicat.fi/ to get 20% off prescription lenses for any Aarni frames.
Enjoy the lightweight feel of wooden frames.
Explore the collection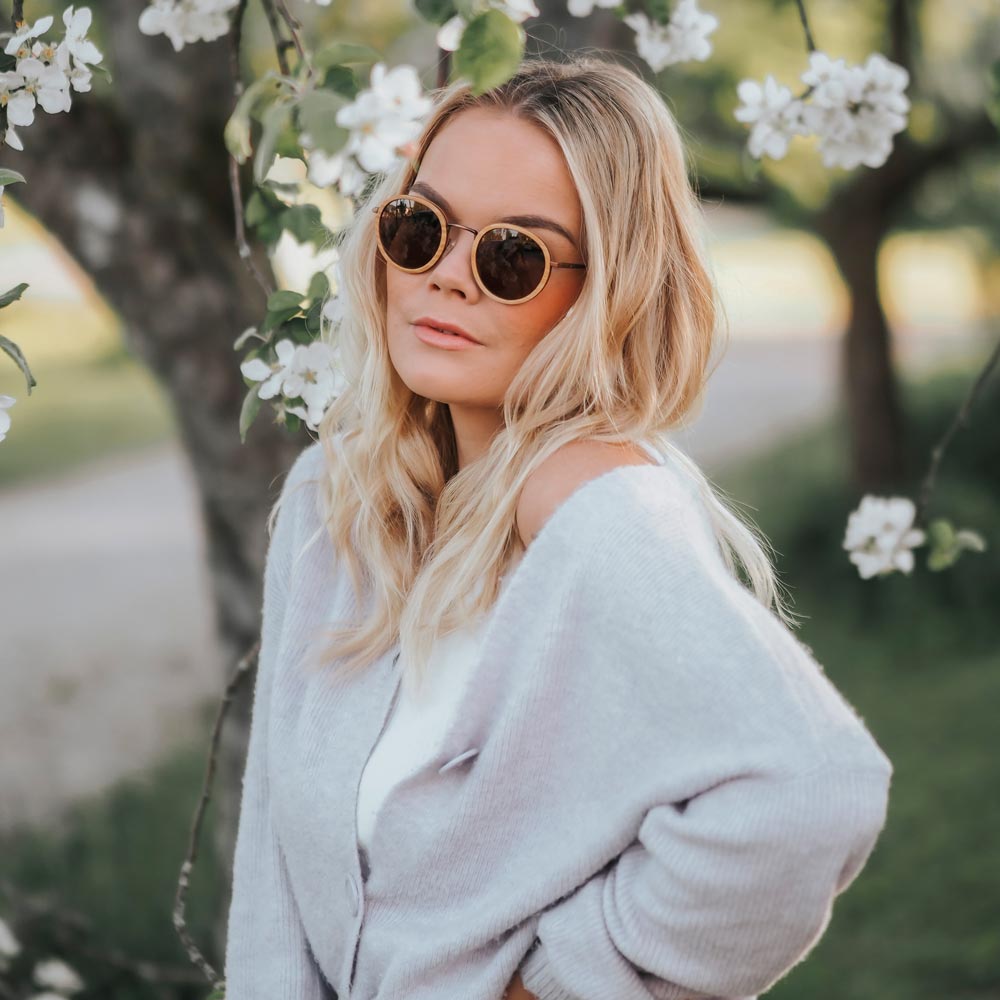 Sunglass frames for eyewear
Our sunglasses frames can also be worn as eyewear. Aarni's durable frames are ideal for daily use and easy to clean and care for. You can find the care guide for cleaning your frames here.
Your favourite frames with prescription lenses
Wooden frames are unique and extremely comfortable. If you would like to wear the frames as eyeglasses, follow the same steps for ordering sunglasses.