Should I opt for polarized sunglasses?
When you're buying sunglasses, you come across the word polarized lenses. Sounds good and all, but what does polarization actually mean? What are the benefits? We gathered below everything you need to know about the lenses and polarization.
Why polarized sunglasses?
Polarization interepts reflections and blocks glare on water or on the road. Polarization is created by adding a film inside the lens. It then blocks the glaring sun rays. Aarni's collection also include high quality polarized polycarbonate lenses.
Amplify your outdoor lifestyle
Polarized lenses eliminate glare and reflections from horizontal surfaces, such as water, snow, or wet roads. 
They also provide good protection against glare and reduce eye strain and need for squinting in bright conditions. Polarized sunglasses are also great for driving and motorcycling, as they eliminate reflections from the road.
Aarni eyewear lenses
Every component is always carefully selected. We consider the quality of the lenses to be one of the most important features of sunglasses. That's why we have chosen Columbia Resin 39 lenses. They are one of the top-quality lenses on the market.
Explore in high definition
With the high-quality lenses you'll see the world of heightened clarity and colors. CR39 lenses also have excellent wear resistance and comfortably light and thin. And most importantly, they offer 100% UVA and UVB protection.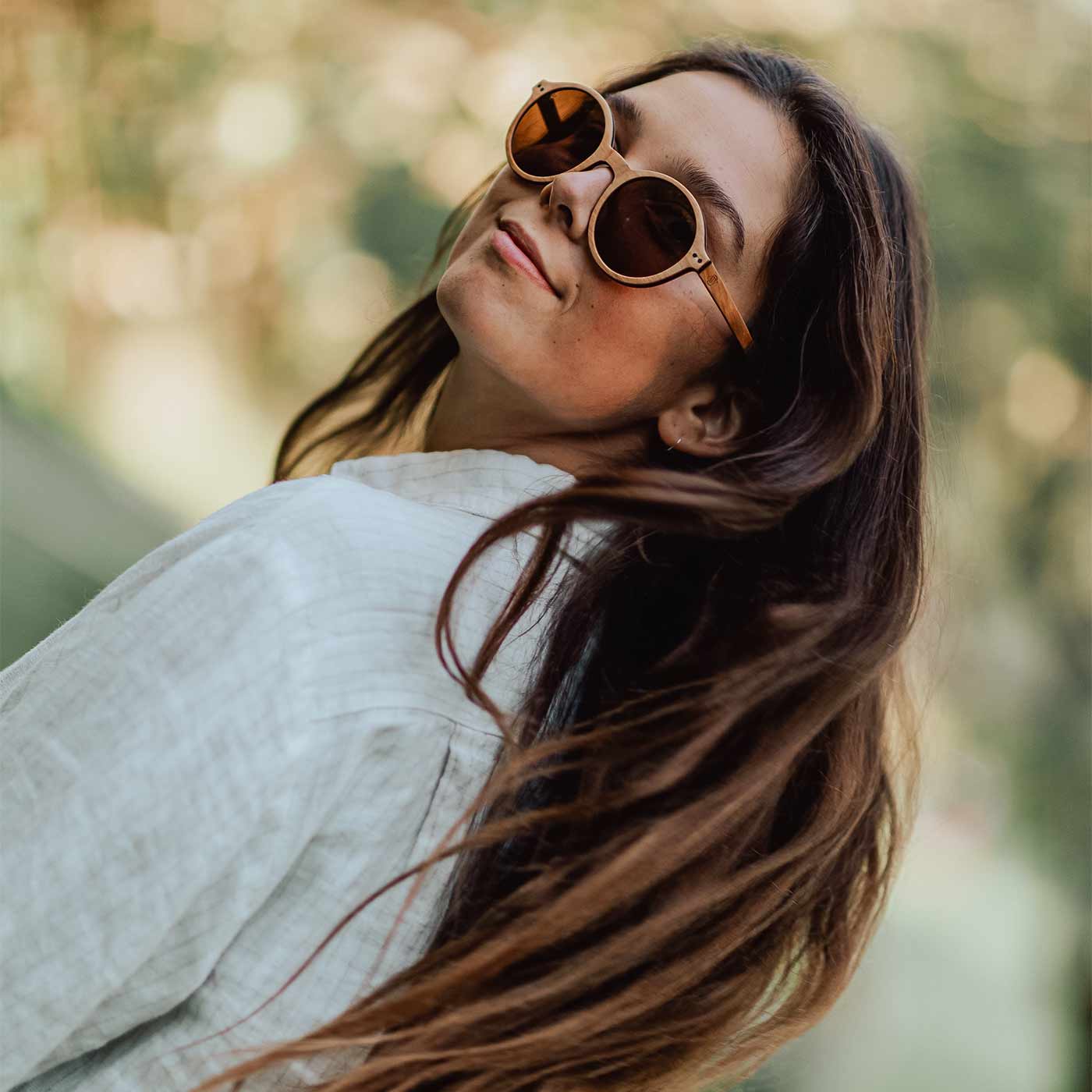 Benefits of polarized sunglasses in a nutshell:
Eliminate annoying blinding glare.
Increase visual clarity and colors in bright conditions.
Reduce eye strain and enhance contrast. 
Make it easier to see under the water surface, so they are suitable for e.g. fishing.
Increase comfort while on the water or snow. 
Makes it safer to drive if there is glare f.eks. when the light is bright or road is wet.
Things to keep in mind when choosing polarized sunglasses:
Polarization does not provide additional protection against UV rays.
Polarized lenses are developed primarily to eliminate glare and reflections in intense light conditions.

Polarization can make it more difficult to see LCD screens, such as the phone screen.