Ash - The Tree of the World.
In Scandinavian mythology, the roots of the ash tree were believed to extend deep into the ground - to a place where all the wisdom of the world was gathered. When you fix your eyes on the magnificent crown of this Nordic hardwood, it's not hard to imagine the ancient people seeing something divine in this supreme tree.
The demanding and beautiful wood is tough and wear-resistant. It has traditionally been used in spear shafts, bows, harnesses and other objects requiring particular durability. The ash wood is patterned with distinctive shades of light to dark brown giving it a decorative feel.
Movement - Uncompromising reliability.
The heart of the watch - Swiss ETA 902.002 movement. The traditions of ETA date back to 1793. Thanks to centuries of experience and ambitious product development, the precision and quality of ETA movements are in the top class. The movement contains 4 synthetic jewels to minimize friction. This model does not have a second hand so the battery can last for up to 8-10 years!
The body of the movement is made of brass instead of plastic, making the structure sturdy. The battery is developed in close cooperation with the Swiss watch industry. The Renata battery does not contain mercury, making it also an environmentally friendly choice
This is for you who demand the best.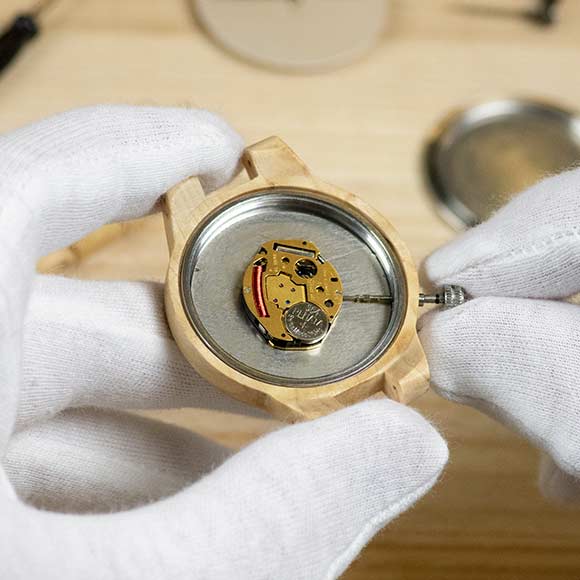 What our customers say about us
Order the beautiful Saga - Ash today. We offer a 100% Satisfaction Guarantee for our products. If you are not completely satisfied with the product, you can return it and we will refund your hard-earned money back as soon as possible. 
Free Shipping
100-Day Money-Back Guarantee
3-Year Warranty
SEE ALSO