Oak - The King of Trees.
Oak has traditionally been a symbol of strength and power. In the Scandinavian mythology, oak was dedicated to the God of Thunder, Thor. No wonder the oak leaf has become a symbol of victory and it is still used in wreaths and military honors.
Oak wood is strong, hard and densely grained, making it imposing and durable. Oak's robust appearance and, at best, over thousand-year lifespan have earned the tree the status as the king of trees.
Movement - Uncompromising reliability.
The heart of the watch - Swiss ETA 902.501 movement. The small second hand  is a distinct detail in this movement. The traditions of ETA date back to 1793. Thanks to centuries of experience and ambitious product development, the precision and quality of ETA movements are in the top class. The movement contains 4 synthetic jewels to minimize friction.
The body of the movement is made of brass instead of plastic, making the structure sturdy. The battery is developed in close cooperation with the Swiss watch industry. The Renata battery does not contain mercury, making it also an environmentally friendly choice
This is for you who demand the best.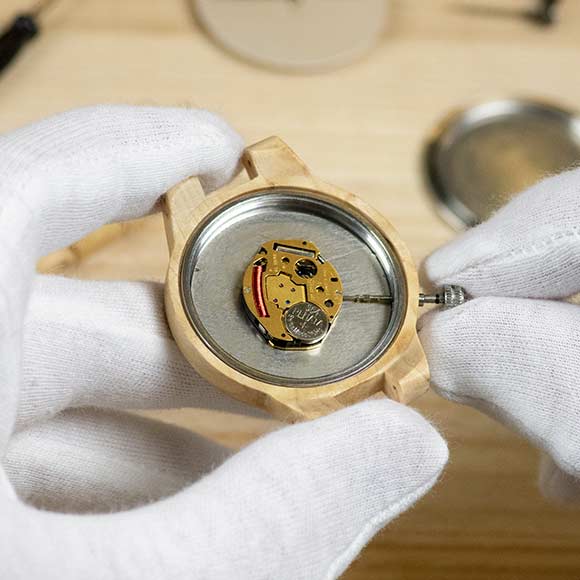 What our customers say about us
SEE ALSO