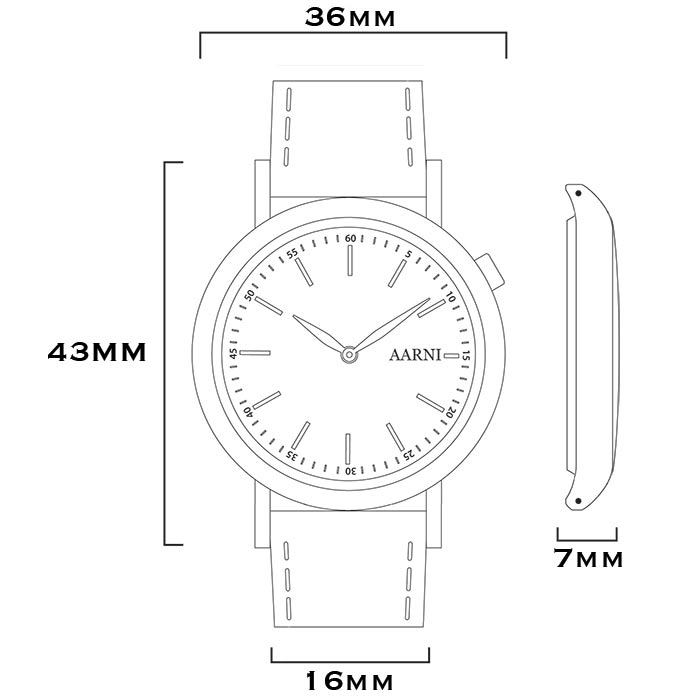 Velvety soft elk leather.
The band of the Aurora watch is made of unique Finnish elk leather. Exquisitely soft elk leather is an exceptional combination of durability and looks. Its velvety surface feels luxurious against your wrist.
Elk hides are only a byproduct of the hunting. In fact, there has not been much use for hides so far. This means that not a single elk is hunted for its hide. Ecological and durable elk leather is a brilliant choice for the watch band.
Curly Birch frame.
Nordic curly birch enchants with its color variations and sinuous grain. Curly birch is a mutation occurring in silver birch that causes the tree to branch excessively, making it dense and durable.
The Central European aristocracy and Russian Tsar, too, have appreciated this Finnish valuable wood: Alexander I is known to have given Napoleon a set of curly birch furniture. The undulating pattern of curly birch creates a superb frame for the dial.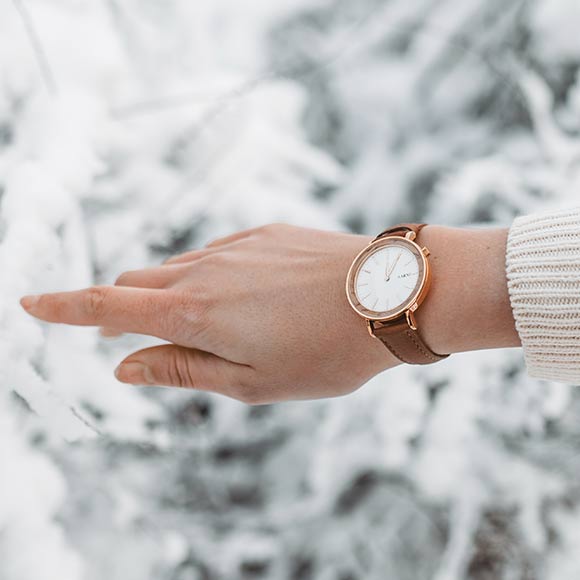 What our customers say about us
Order the beautiful Aurora Watch today. We offer a 100% Satisfaction Guarantee for our products. If you are not completely satisfied with the product, you can return it and we will refund your hard-earned money back as soon as possible. 
Free Shipping
100-Day Money-Back Guarantee
3-Year Warranty
YOU MAY ALSO LIKE