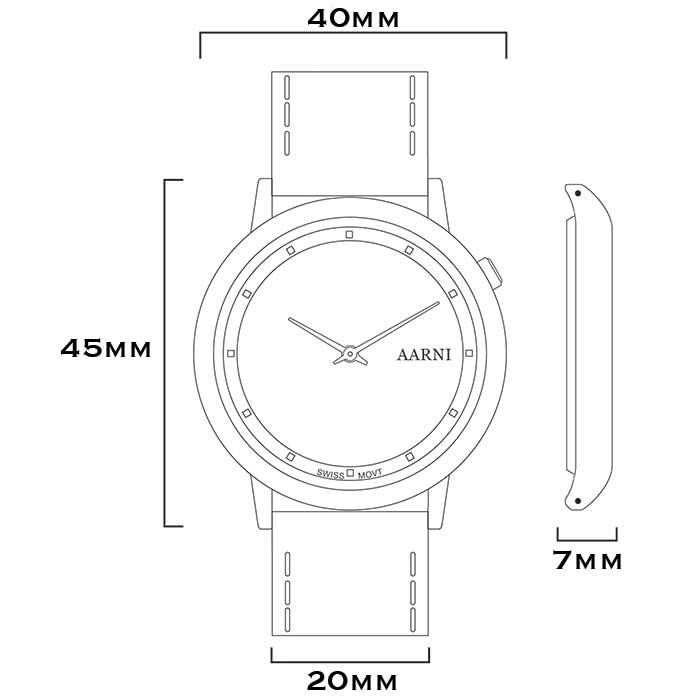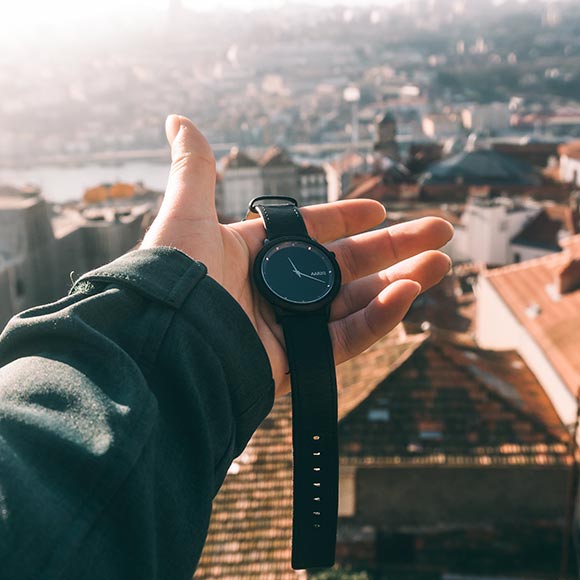 Velvety soft elk leather.
The band of the Loihi watch is made of unique Finnish elk leather instead of wood. Exquisitely soft elk leather is an exceptional combination of durability and looks. Its velvety surface feels luxurious against your wrist.
Elk hides are only a byproduct of the hunting. In fact, there has not been much use for hides so far. This means that not a single elk is hunted for its hide. Ecological and durable elk leather is a brilliant choice for the watch band.
Ebony Wood - Dark Mystique.
There is no other wood like ebony. Its history goes back through the ages and enchants with its luscious richness. Few other woods have remained as popular for millennia: from ancient Egyptian tombs to Indian kings' drinking cups and the handles of Japanese samurai swords, ebony has been worshiped because of its beauty and mystery.
You will understand the mystical allure of ebony as soon as you take a piece into your hand: the wood is almost black as midnight. Due to its popularity, most trees in the ebony family are nowadays endangered. That is why we are very selective about the origin of our ebony. We use only FSC-certified ebony, mainly from Mozambique.
What our customers say about us
Order Aarni Loihi Watch today. We offer a 100% Satisfaction Guarantee for our products. If you are not completely satisfied with the product, you can return it and we will refund your hard-earned money back as soon as possible. 
Free Shipping
100-Day Money-Back Guarantee
3-Year Warranty
YOU MAY ALSO LIKE