Walnut - The choice of the quality-conscious.
The lush grain pattern and dark chocolate color give walnut wood a royal feel: No wonder it is desired material in the dashboards of luxury cars.
The surface of walnut takes a velvety smooth polish, bringing its deep chocolate glow to full luster. Walnut is the choice of the quality-conscious.
Movement - Uncompromising reliability.
The heart of the watch - Swiss ETA 902.501 movement. The small second hand  is a distinct detail in this movement. The traditions of ETA date back to 1793. Thanks to centuries of experience and ambitious product development, the precision and quality of ETA movements are in the top class. The movement contains 4 synthetic jewels to minimize friction.
The body of the movement is made of brass instead of plastic, making the structure sturdy. The battery is developed in close cooperation with the Swiss watch industry. The Renata battery does not contain mercury, making it also an environmentally friendly choice
This is for you who demand the best.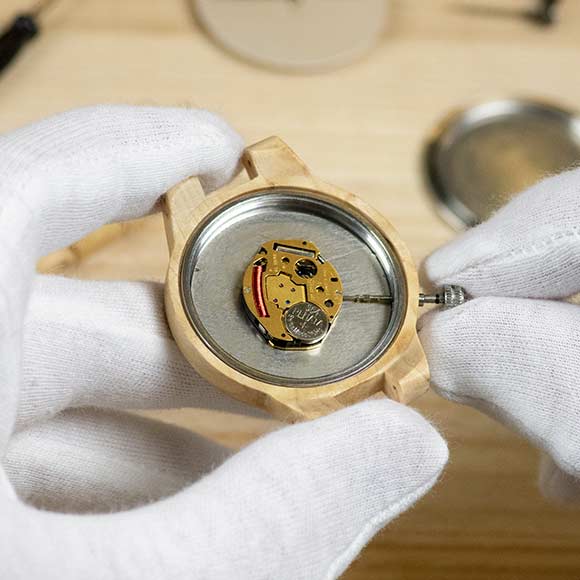 What our customers say about us
Order the elegant Sirius - Walnut today. We offer a 100% Satisfaction Guarantee for our products. If you are not completely satisfied with the product, you can return it and we will refund your hard-earned money back as soon as possible. 
Free Shipping
100-Day Money-Back Guarantee
3-Year Warranty
SEE ALSO